Activity/organization/distribution structure
A major player in insurance and social protection in France, Groupe des Assurances du Crédit Mutuel (GACM) covers the needs of personal, professional and business customers. Drawing on 50 years of experience in bankinsurance, the business carried out by GACM is fully integrated into Crédit Mutuel Alliance Fédérale at both the sales and technological levels. Products and services are distributed through the Crédit Mutuel and CIC networks as well as through certain subsidiaries in France, Spain and Belgium. GACM supports the everyday lives of its policyholders by providing protection for their family, assets, work or business.
In life insurance, GACM offers customers solutions to diversify their savings, finance their projects, prepare for retirement or hand on capital through a range of management services that includes packaged solutions, manager-guided and discretionary mandates.
In property insurance, GACM markets products that cover personal assets (auto, home) and businesses (premises, equipment, vehicles, civil liability and legal protection). Our online platform allows policyholders can submit an auto or home insurance claim in just a few clicks. In 2020, more than one in four claims were reported online.
Personal health insurance is tailored to the profile and needs of the customer. All policies offer access to the Carte Avance Santé, a card that can be used to settle health care expenses without the need for upfront payments. The provident insurance offer includes a range of products that include annuities and support benefits to cover needs for care or the organization of a funeral.
In borrower insurance, GACM offers loan payment protection for personal, professional and business customers when they are hit by unforeseen events.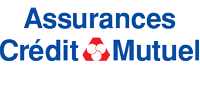 Recent events
In 2020, the insurance business covered more than 12.8 million policyholders, an increase of 2.3%, and generated revenue of €10.3 billion, an increase of 15%.
Revenue from property insurance rose on the back of an increase in new home and auto business. Insurance for the professional and business sector also continued to increase, with several new products launched, including ten-year builders' civil liability policy and revamped auto fleet and employee healthcare products. There were also significant new developments in personal insurance, a key growth driver for GACM. Underpinned by the new personal healthcare offering launched in April 2018 and the overhaul in 2019 of the provident insurance offering aimed at self-employed workers, the insurance activity posted revenue growth at the end of 2019. There were also further developments in borrower insurance with the marketing of a revamped offering to take account of the new regulatory and competitive environment.
In 2019, GACM continued to follow its strategy of improving the products and services it offers to policyholders in all the segments of its business. Many new features were added to the websites and smartphone apps. In provident insurance, customers can now obtain a quote and take out a personal accident policy cover via a mobile app. In borrower insurance, more than 100,000 policyholders benefit from the exclusive advantage offered by GACM of having medical clearance remain in effect in the case of a new loan following a change of primary residence. Since the end of 2019, holders of personal provident and borrower insurance policies can also notify the extension of their sick leave online and View the progress of their request. In 2019, home insurance claims services were enhanced, notably in relation to compensation in kind and remote expertise.
Innovative technological developments were introduced to split incoming customer calls more efficiently between the different management centers, cutting waiting times thanks to personalized call handling. These developments are part of GACM's strategy of simplifying insurance procedures for its customers to ensure an efficient, high-quality service and foster customer loyalty.
In 2020, due to the exceptional circumstances, Assurances du Crédit Mutuel decided to continue applying its 2019 rates of remuneration of the euro-denominated funds of life insurance contracts, despite the unfavorable market conditions. This decision was made to support savers and boost their purchasing power given the economic and social consequences of the Covid-19 health crisis. In spite of the very low, and sometimes negative, interest rates, this was possible thanks to the remarkable financial strength of GACM.
Key figures in 2020
12.8 million insured members
€34.7 million de contracts