Activity/organization/distribution structure
Crédit Mutuel Real Estate Lease offers Crédit Mutuel Alliance Fédérale business customers of all sizes and in all sectors leasing solutions to finance the purchase or construction of business properties.
Lease contracts with the option to purchase are an indispensable method of financing for customers looking to obtain 100% finance within a secure and tax-efficient structure, with specialist expertise provided by the lessor at each stage of the process.
Real estate leasing is an option available for all building types and purposes, and for companies of all sizes. Crédit Mutuel Real Estate Lease also finances buildings that incorporate specific or innovative activities or technologies.
Crédit Mutuel Real Estate Lease has the ability to move fast, thanks to specialized teams working within the federations and banks that make up the Crédit Mutuel Alliance Fédérale Group. They provide support to the networks in the form of IT simulation tools and meet customers to provide advice on the best structure for them.
For greater efficiency and responsiveness, Crédit Mutuel Real Estate Lease guarantees rapid processing and decision-making at every stage of a transaction:
economic and financial analysis of the project;
approval of the transaction;
preparation of legal documents;
checking compliance with real estate laws;
signing and notarization of sale and financing agreements;
appropriate amendments to insurance arrangements;
preparation and monitoring of the works in conjunction with construction professionals;
implementation of the financing;
management of events and support for the client throughout the term of the contract.
This system enables Crédit Mutuel Real Estate Lease to handle production volumes that are rising strongly in terms of both amounts and number of transactions.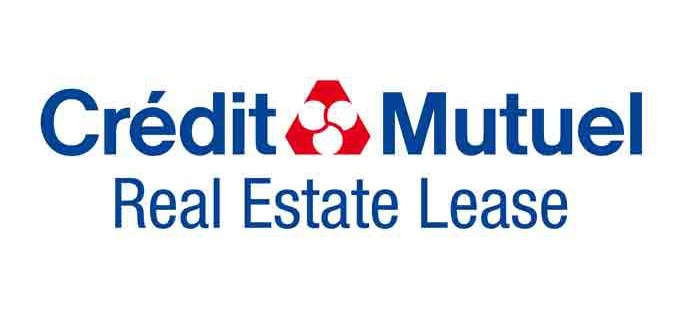 Recent events
Crédit Mutuel Real Estate Lease is mindful that customers' needs change, and since 2018 has been involved in the financing of various buildings with specific uses, such as data centers, large automated storage facilities and new hotel concepts.
Key figures in 2020
With total receivables of €5.5 billion and more than €760 million in approved financing, Crédit Mutuel Real Estate Lease is currently the leader in the real estate leasing market.